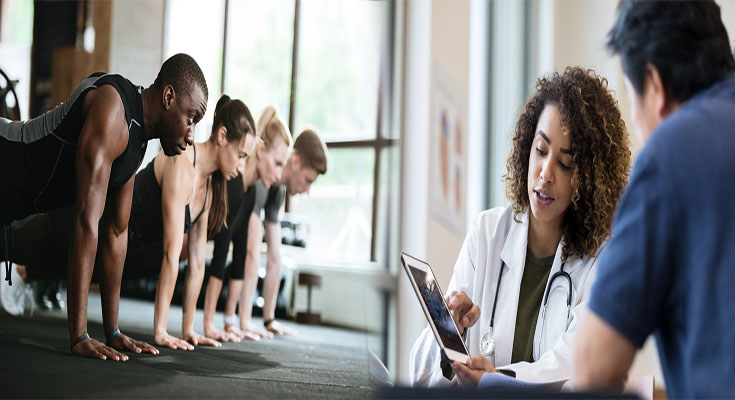 When it comes to working in a health and wellness environment, there are many options. Some examples include working as a Group fitness coach, Nutrition product sales associate, or community health worker. If you're interested in becoming part of a fast-growing industry, there are many health and wellness jobs to choose from.
Group fitness coach
Group fitness instructors have a great impact on the people they teach. They inspire participants and keep them motivated. But they often wonder how they can add more value to their jobs and diversify their income. They want to expand their audience and create a bigger impact on people in need. For these reasons, they might want to add health coaching to their credentials. A group fitness coach is a certified fitness instructor who shares knowledge and experiences with a large number of people.
Group fitness instructors plan and conduct fitness classes that involve cardiovascular and strength training exercises. These classes are often choreographed and set to music. Group fitness instructors may also choreograph exercise routines and lead classes using specific exercise equipment. Some instructors specialize in particular types of conditioning techniques, such as bodyweight and cardio exercises. They demonstrate the proper techniques for using the equipment and show the participants how to complete the exercises correctly.
Group fitness instructors can specialize in circuit training, yoga, and spin classes. Some may also lead boot camps, weight-training groups, or small businesses. Aside from teaching group fitness classes, group fitness instructors can also provide nutritional advice to …
Health and Wellness Jobs

READ MORE