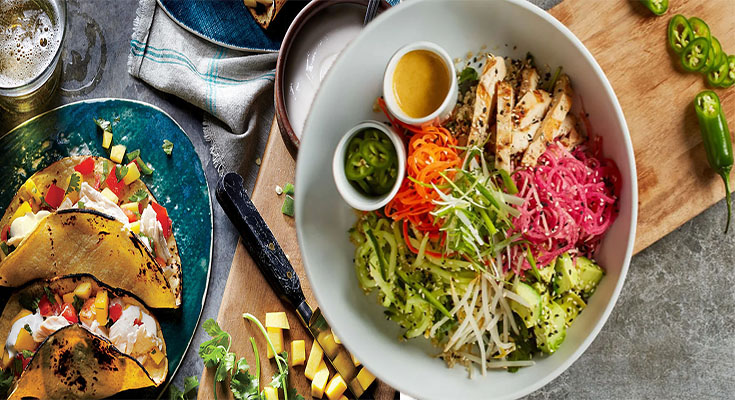 There are a number of chain restaurants that are known to be healthier than most. Some of them are Chipotle, Au Bon Pain, Noodles & Company, and Ruby Tuesday. Here are some of the best and healthiest options available to consumers today. The menus are clean and simple, and the food is often fresh and flavorful.
Ruby Tuesday
While Ruby Tuesday offers many low-calorie options, their menu is still full of high- calorie items. One entree, grilled salmon with steamed broccoli, has more than 1,000 calories and 40 grams of fat. It's also important to note that many items are high in sodium, so you may want to skip them altogether.
The company's history dates back to Knoxville, Tennessee, where it began in a single restaurant near the University of Tennessee. The company has since expanded to hundreds of locations worldwide. In 1996, it became a publicly-traded company. The CEO Shawn Lederman claims that the company is a healthier chain than it was a decade ago.
Despite its success, the chain is not without controversy. A pandemic in the United States caused many restaurants to close their doors. Revenues were down and staffing levels were low. In October 2020, Ruby Tuesday's parent company filed for Chapter 11 bankruptcy protection for all of its 50 affiliates and all of its restaurants. The company will continue to focus on its off-premise business and virtual delivery- only brands.
Chipotle
The healthy ingredients used in Chipotle meals are a key part of making the …
The Best and Healthiest Chain Restaurants

READ MORE