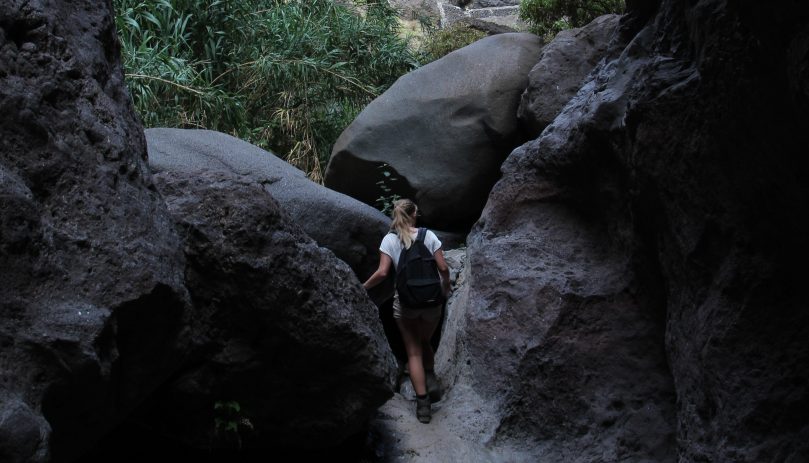 A reader writes, "How can I maintain a healthful lifestyle while traveling for business or pleasure?"
This is a good question because it shows recognition that maintaining a healthful way of life is more easily accomplished when we are at home in an established routine. Because travel places us in a high-risk situation for continuing our healthful lifestyles, we need to recognize, identify, and practice a new set of skills in what is often a less regimented or more busily structured environment, as is the case with vacationing or business traveling.
What to Do?
Think about the health goals you want to maintain while traveling. Examples may be weight maintenance, cardiovascular conditioning, strength training routine maintenance, or simply active rest and relaxation.
Action Steps:
Seven days prior, write one and no more than two health goals you want to maintain while traveling. Keep in visible area. Read daily to reinforce mentally.
Five days prior, visualize what your days will look like while traveling and envision accomplishing written health goals in travel destination.
Four days prior, mentally strategize any barriers that may occur in preventing you from accomplishing health goals while traveling.
Three days prior, write down possible goal barriers, as well as alternative strategies you will implement if barriers arise.
Two days prior, pack what is necessary to accomplish health goals. Such items may include appropriate clothing for activity and projected weather, telephone numbers of fitness centers/spas; restaurant and grocery store locations as well as telephone numbers. Include other pertinent details that organize your time efficiently while traveling.
One day prior, mentally rehearse accomplishing health goals and overcoming all barriers that may arise. See yourself adjusting to new strategies in travel setting.
Day of travel, place written health goals and barrier strategies in visible area at destination. Read daily for awareness.
While traveling, use positive self-talk as tool to gain control of negative and defeatist attitudes.
Daily, remind yourself you are practicing skills that may be easy to implement at home, but a little more challenging while on vacation or business. Reward yourself for making good choices.
Daily, take solace in the fact that implementation of good healthful habits becomes easy, and by changing old neurological pathways now, better positions you for a high quality life as you progress through the ages.
Perspectives in Accomplishing Health Goals:
Stay Organized and Thoughtful.
We tend to think that others are more disciplined in integrating healthy behaviors, but in reality, they are just more organized and thoughtful. Have a plan and tell yourself that you are in training for a new skill. As you improve at organizing yourself and projecting possible barriers, the newly learned skills will come naturally, and keeping healthy while you travel will become a habit that is simple and part of an integrated healthy lifestyle that is envied by all!
Stay Focused.
It is easy to rationalize unhealthful behaviors while traveling, especially while on vacation. Recognize this type of thought process as destructive, and replace those thoughts with visualizing those people you admire who have mastered healthy skills. Know that it is within your reach to enjoy travel while maintaining your health. Others are doing it and so can you.
Stay Honest.
Certain events while traveling are out of our control. You should recognize these events as beyond your control. This is no time to indulge in self-berating behaviors. Conversely, many events are within our control, and directly correlated to the decisions that we make. Select choices that empower you to reach your health goals while traveling.