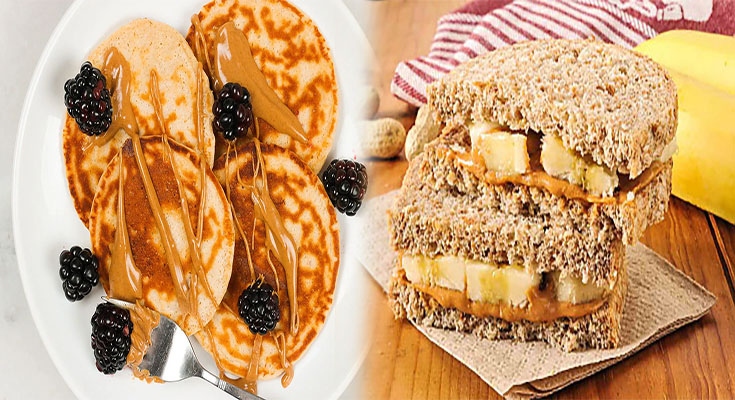 There are many ways to make healthy and quick breakfasts on the go. You can try making protein pancakes or healthy chocolate chip muffins. You can also make an egg-ham "pancake" or banana-peanut butter sandwich. In a pinch, you can even cook up a batch on Sunday night and keep it in the fridge for the rest of the week.
Healthy chocolate chip muffins
Healthy chocolate chip muffins are a great way to get a healthy dose of chocolate in your morning routine. This versatile recipe can be made with a variety of ingredients and is ideal for a quick breakfast on the go. They contain low-calorie ingredients, a healthy dose of fiber, and can even help lower cholesterol. These muffins can be easily made vegan by substituting dairy-free chocolate chips for the regular kind.
Protein pancakes
If you're looking for quick breakfast ideas, protein pancakes are a great option. You can prepare them in advance, and freeze them for up to 2 months. To store them, simply place them in a zip-top freezer bag. They can be reheated in the microwave, fridge, or toaster oven.
Banana-peanut butter sandwich
This easy-to-make power breakfast is perfect for on-the-go consumption. You can make it at home, using simple pantry ingredients such as multigrain bread and peanut butter. Place a thin slice of banana on one slice of bread and cover with the other. Banana-peanut butter sandwich is a great way to get the day started.
Protein granola
When you are looking for …
Healthy and Quick Breakfast Ideas on the Go

READ MORE